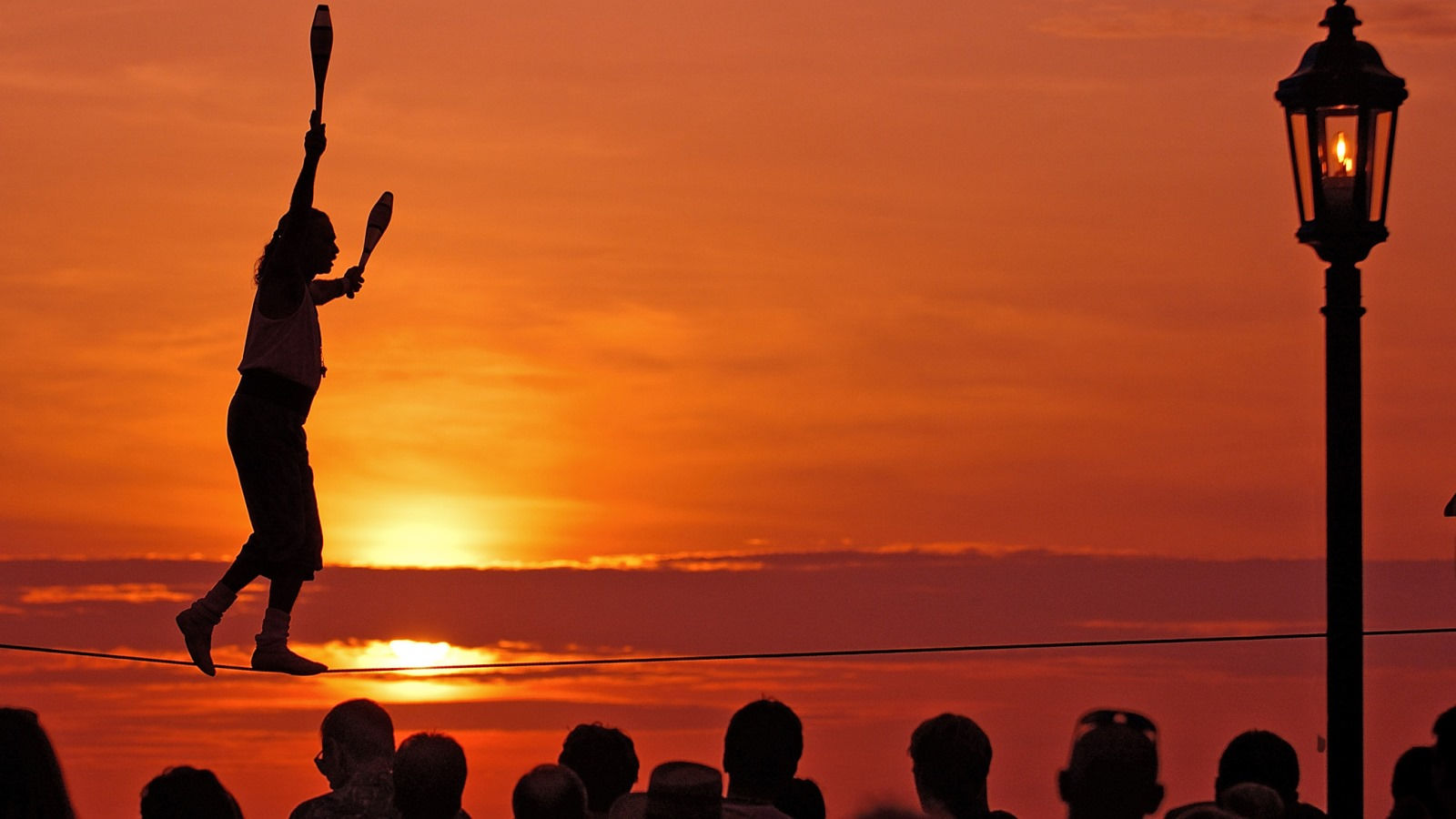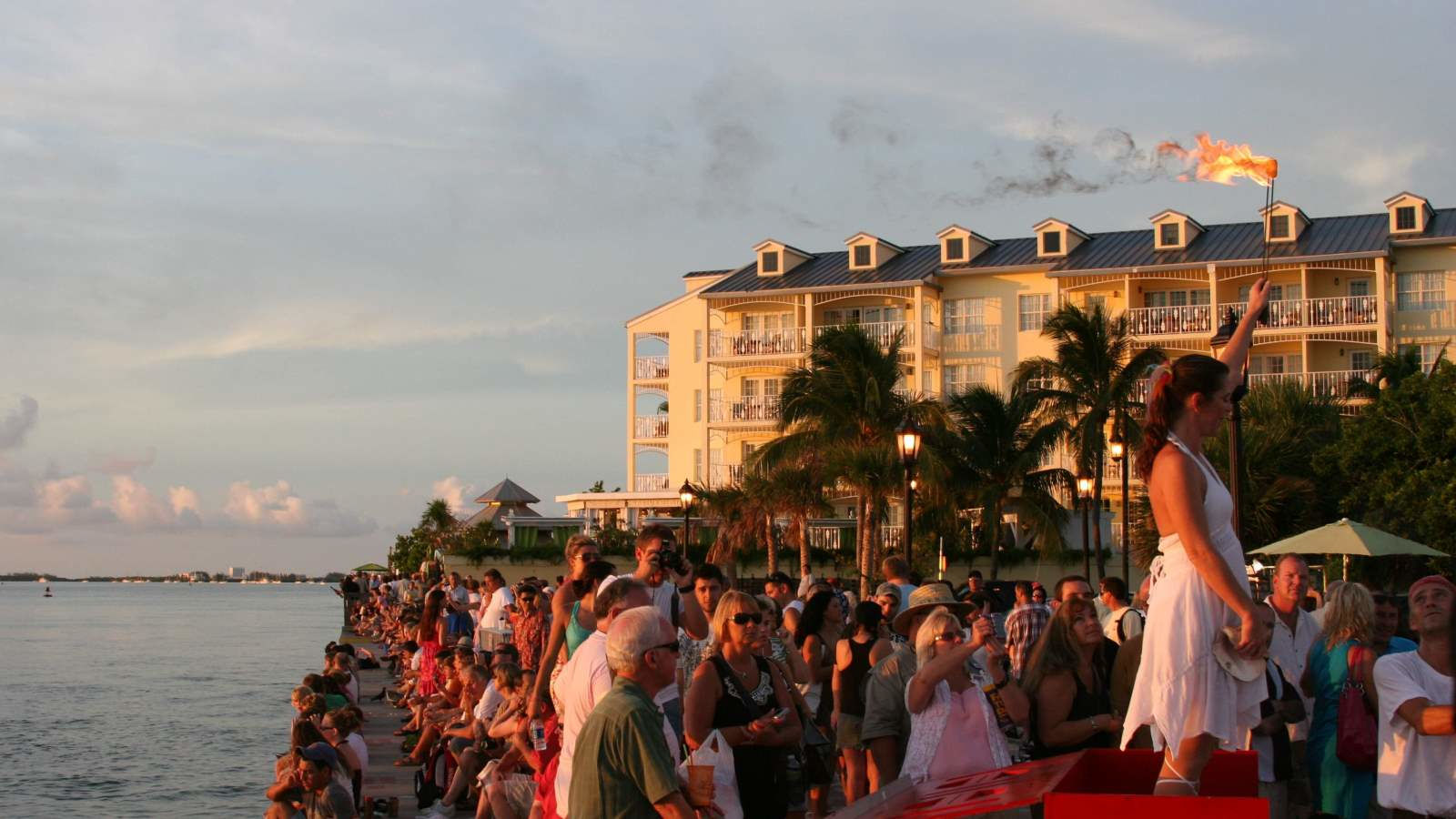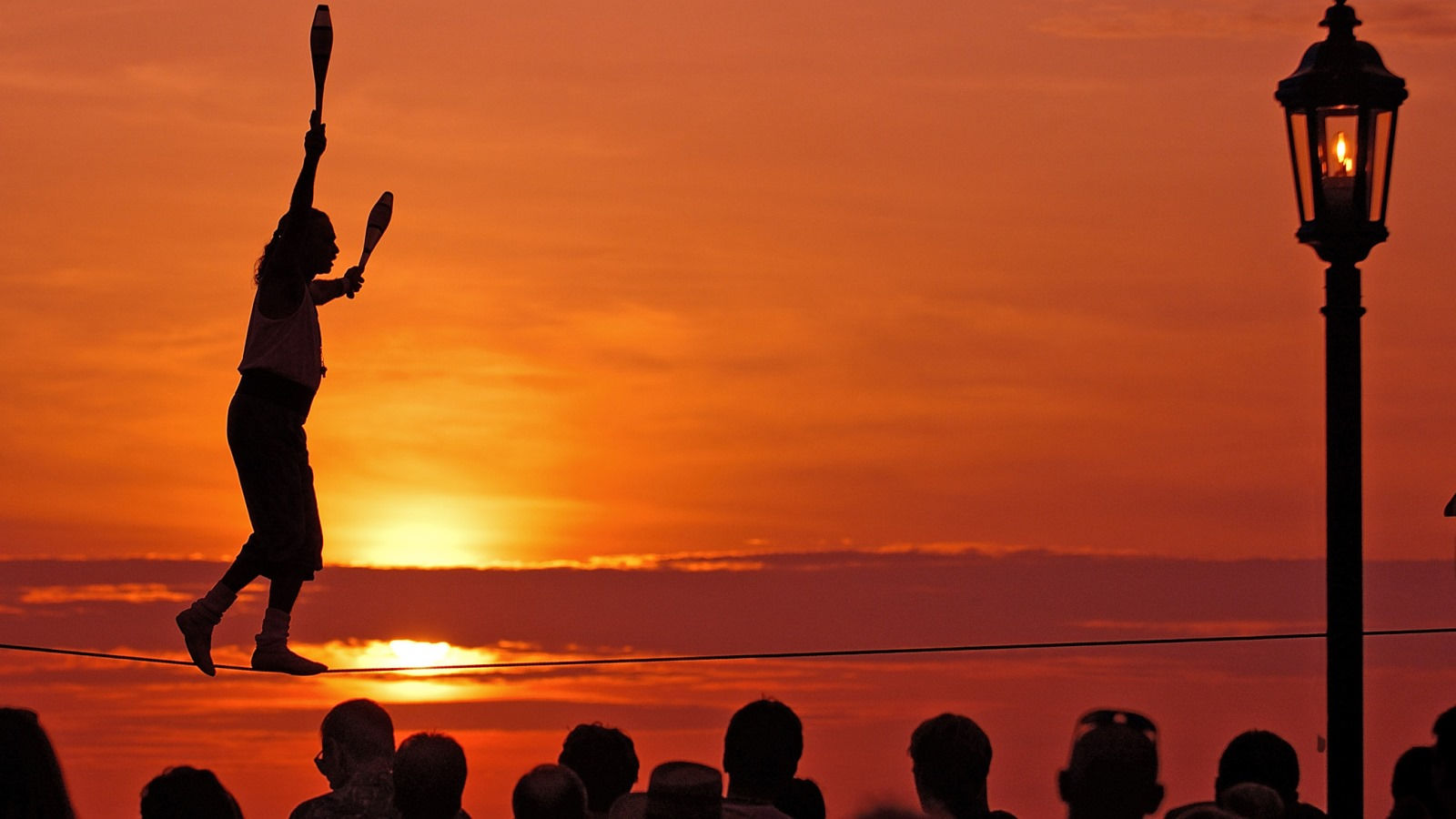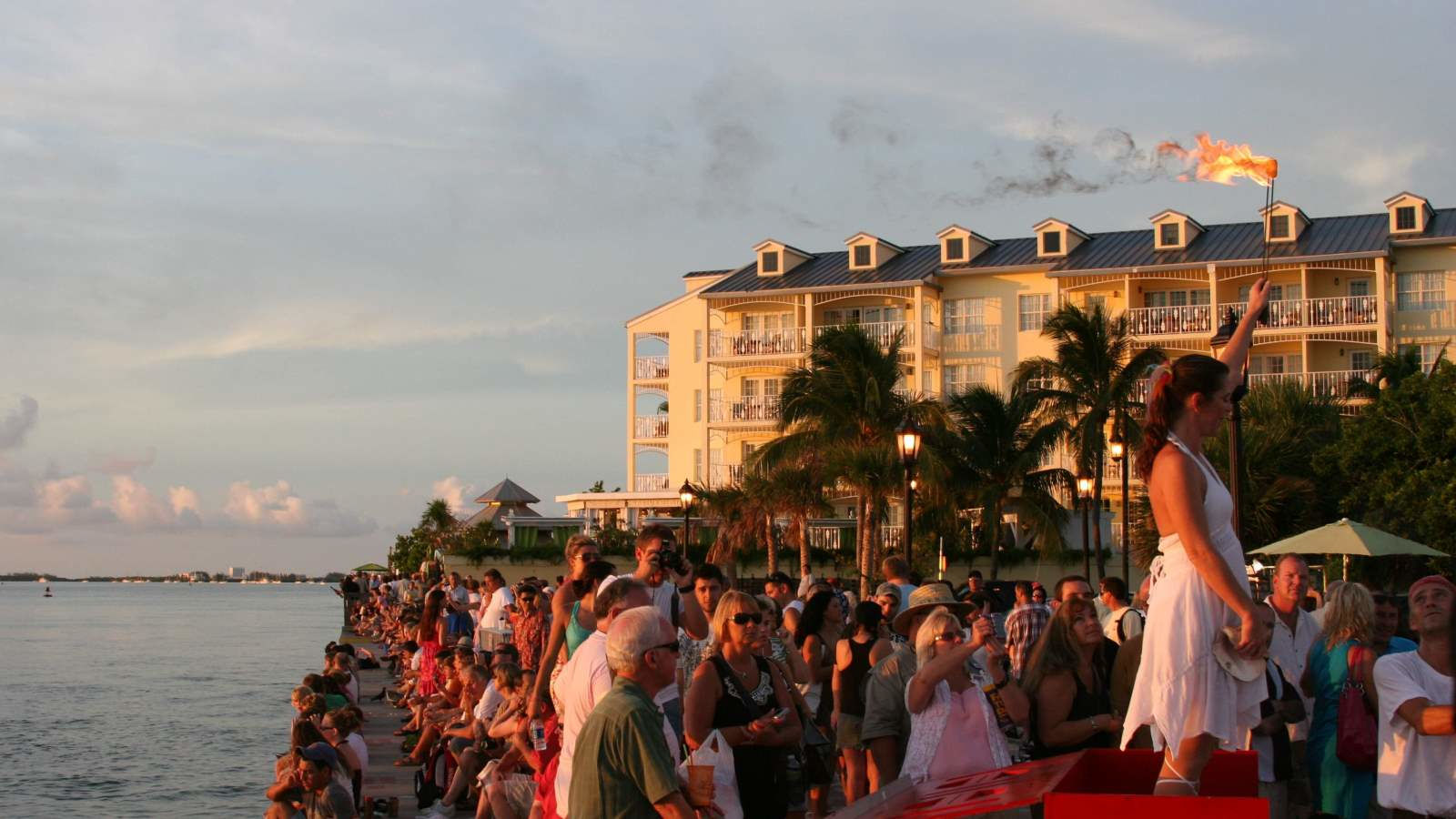 "See you at Sunset" has a special significance in Key West. It's an invitation to join in the celebration of watching another perfect sunset while jugglers, island musicians, artists, food vendors and friends entertain you each night as if you were a one person audience.
However you decide to celebrate, we will "See you at Sunset!"
No trip to Key West is complete without viewing the sunset from the Westin!
Where to Dine
Bistro 245
Join us at Bistro 245 Restaurant and enjoy casual dining inside or outside with breathtaking views of the Key West Harbor. We also host a spectacular Sunday brunch on the waterfront with complimentary champagne service.
Hours: Open 11:00am to 10:00pm daily for breakfast, lunch, and dinner
Castaways Pool Bar
Castaways Bar is the perfect spot to enjoy a tropical libation and the light fare menu in our lounge area with comfortable couches, chairs ad tables surrounded by lush tropical landscaping. Castaways is located on the ground level of the main building near the pool.
Hours: Open from 11:00am to 10:00pm daily
Where to Watch
The Westin Pier
The Westin Pier is situated behind the main building along the waterfront. Enjoy the glorious sunset views over the horizon during your dining experience, the perfect ending to another beautiful day in paradise.
Sunset Deck
Sunset Deck is situated directly above Bistro 245 on the second floor of the main building of the Westin along the waterfront.

Hours: Open one hour before sunset to 9:00 p.m. daily
What to See
Sunset Performers
Two staple performers who entertain the spectators at the Westin pier year round are Dominique the Cat Man and the Irie Band. They offer a blend of comedy, tight rope, juggling along with the sounds of the Caribbean playing through the steel drums. World renowned entertainer, Dominique LeFort has a litter of incredibly trained house cats that jump through fire hoops, walk a tight rope and perform a variety of tricks that will amaze and delight onlookers. Performances begin one hour before sunset and conclude just after sunset.